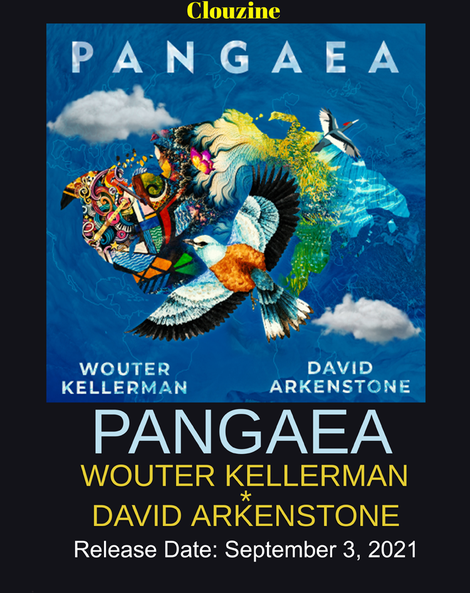 For the past two years, GRAMMY® winner Wouter Kellerman has been working with the amazing, four-time GRAMMY®-nominee, David Arkenstone. 
"In combining our collective creativity and expressiveness in a joint project," says Wouter Kellerman, " we're now so proud to finally be releasing it to the world"..
The new album is themed around PANGAEA, the part-Greek name given to the supercontinent that existed before fracturing to form the continents as we know them today. The music calls for unity and harmony in divided times and seeks to promote a culture of valuing the earth and nature.
With four singles already released, the full album is now complete and will be released on Friday, 3 September. this album holds so much possibility for everyone who embraces it - a body of work that will most certainly take your imagination on a joyous and uplifting adventure .
Wouter Kellerman won the 2021 SAMA (South African Music Award), the local equivalent to the GRAMMY® award, in the Best Classical/Instrumental Album category.