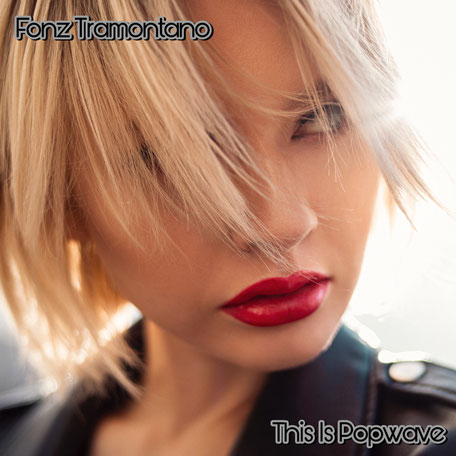 Fonz Tramontano releases his fifth album "This Is Popwave" on the 1st July 2022. 
It contains 13 brand new tracks including collaborations with Sharon West, HollyAnne and Kike Di Santo.
What is Popwave? Popwave is a hybrid form of music combining the retro '80s sound of synthwave with contemporary mainstream pop. Instead of emphasizing '80s nostalgia, popwave embraces distinctly modern production techniques, effects, vocal styles, and other elements.
Fonz Tramontano is an independent Popwave Producer from Sheffield UK. He is well known for his collaborations with female artists from across the world. He is a Clouzine alum and five-time Clouzine International Music Award winner. "This Is Popwave" is his fifth album release. www.fonztramontano.com
Album Track Collaborators Bios:
HollyAnne: HollyAnne is a dance, pop singer from Yorkshire, UK. Her debut album "Years" has just been released. "Come & Get It" is an unreleased track of HollyAnne's which Fonz Tramontano has created a new popwave remix. This will be the fourth track that HollyAnne has collaborated with Fonz Tramontano.
Sharon West: Sharon is a vocalist from Doncaster, UK. She has released an album and numerous singles. "No More Goodbyes" is the third collaboration with Fonz Tramontano
Kike Di Santo: Kike is an electronic music producer from Spain. "However Do You Like It" is his second collaboration with Fonz Tramontano.
For more information: fonzt@me.com