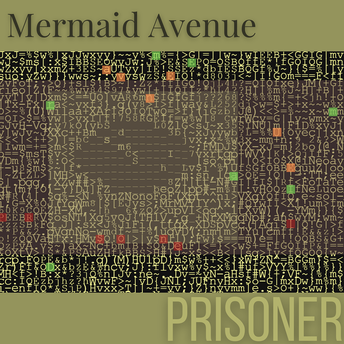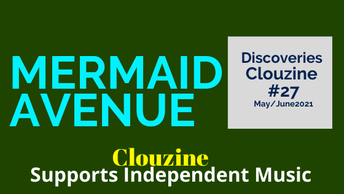 'Prisoner', the sixth single from Australian band Mermaid Avenue's latest album 'Sugartown' has now been released on Spotify, Apple Music, Deezer and all other streaming platforms. 
Multipart harmonies, soaring lap steel and tasty guitar solos make 'Prisoner' a song that immediately engages the listener in a story of devotion and abandon. 
Of the six songs released from the album thus far, 'Prisoner' is the perhaps most ambitious to date. The band's harmonies are almost choral, and the dual guitars of Kearey and Wong combine effortlessly to create a rich sonic tapestry. Lead singer Clarke delivers a vocal that supports the lyric perfectly, the story of a heart held hostage. 
Despite a couple of years delay between albums, Mermaid Avenue continue to deliver on their promise with their new material. The revamped lineup adds sonic muscle and the truth in their stories of human relationships still rings out. The band continue to show that they are a band of many facets who can write and release songs rich in both emotion and imagery, unfettered by style or trend.
The singles released to date from the album have been well received by critics, with one reviewer suggesting that the band's trajectory may see it sitting among the list of great Australian artists. Two of the new songs are currently finalists in international songwriting awards, following the trend set by the debut album. 
'We don't really write songs for a market or style' Pete Clarke, the primary songwriter for the band, says 'they typically start as simple ideas that I have put together, and then they evolve in the studio once the band gets hold of them. Each song tends to end up where it needs to be. This means our catalogue can be quite eclectic ..and hard to market.'
'Prisoner' is available now on all streaming services with a music video also available on YouTube.
The song was recorded by Steve Robin at The Barn Studios, and mixed by Australian producer Jason Millhouse.