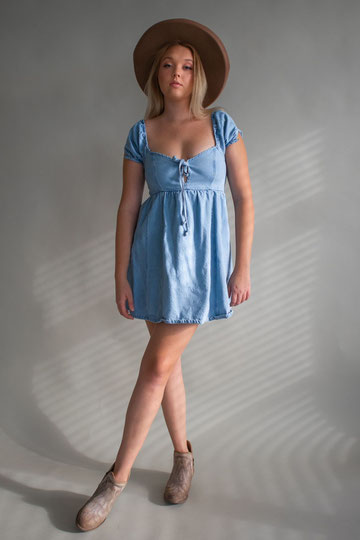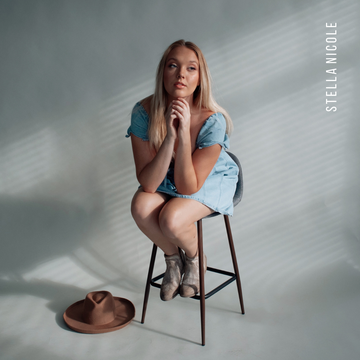 NASHVILLE, TN | October 22: Country-Pop artist Stella Nicole, is captivating the country community through modern country and pop combining distinguished dreamy acoustics layered with trap beats. Stella Nicole is thrilled to announce her newest single "I Can't Make You Love Me", which is set for release on October 22nd, 2021. "I Can't Make You Love Me" reflects on vulnerability in life, learning to grow, and leaning in towards a new path for the future. Stella Nicole had this to say about the single:
"This song to me is the ending of a chapter in my personal life. It starts off reminiscent of a love and one that you can't have anymore... The message I want to give my audience in this release is that they don't always have to be sad after a breakup. There are so many songs out there that are sad and crying. This one isn't and it can teach you to express missing them but not to be so upset about them. I was wanting to write a ballad for a male artist and instead of "I can't", I wanted it to be a spin on beer can't make you love me. After much editing and a totally different path for this song it turned into a power ballad anthem."
Country-Pop artist, Stella Nicole, is transforming the country community by creating a captivating blend of modern country and pop with elements of trap beats. Florida native Stella Nicole grew up in Jupiter, Florida where she started songwriting at the age of 13. Always wanting to be a singer, Stella joined many choirs, taught herself piano, and picked up the guitar. Thirsting for more, Stella pursued her dream wholeheartedly and craved the ability to produce her own music. She then attended Florida Atlantic University where she graduated with a Bachelor of Music in Commercial Music Technology in 2020. After becoming a well-known local musician and rising producer in the local South Florida scene, Stella moved from her hometown in South Florida to Nashville, TN to further her music career.
Influenced by artists such as Taylor Swift, Lennon Stella, and John Mayer, Stella captures the best of country twang with a matchless intermingling of pop sound elements. Through alluring bells, fluttering guitars, charming mandolin, and banjo, Stella's songs captivate the listener into her world. Reflecting on themes of love, Stella gives you raw lyrics that appeal to the most vulnerable of experiences. Well-known for live acoustic performances, Stella radiates authentic passion through her live chemistry. Stella has performed numerous shows and open mics at local South Florida venues such as Dada in Delray Beach and Swampgrass Willy's in Palm Beach Gardens. She has also been featured on radio stations including ESPN 99.3 Fort Myers, Fox News 92.5, Kix Country Radio 98.7, and National Indie Radio, featured on playlists including Discover Country, The Women of Country, Make Pop Music, KBBP Radio Country, and publications including Indie Spoonful, Voyage MIA, and Clouzine Magazine.
Stella Nicole's single "I Can't Make You Love Me" is available here. To stay up to date on Stella Nicole, be sure to check out his website here.