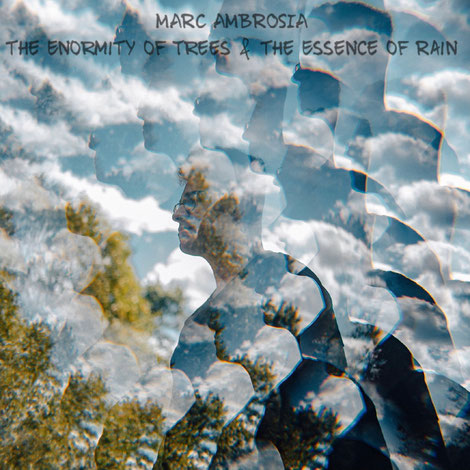 Marc Ambrosia is finishing one album, releasing a new acoustic EP in the meantime
New Jersey based singer/songwriter Marc Ambrosia will release his first collection of new songs in nearly three years next month. The Enormity of Trees and the Essence of Rain consists of four acoustic tracks Ambrosia cut in the studio between the fall of 2020 and the summer of 2021 with Chris D'Antonio (guitarist for The Wayside Shakeup,) engineers Eric McNelis, and Dave Downham. Jeanette Lynne (front woman for Best Bear,) makes a guest vocal appearance on a song called "All This Time," which Ambrosia wrote nearly ten years ago with former writing partner, Shane Rojas.
"Between late 2020 and this past summer, I recorded a total of 19 songs," Ambrosia reveals. "It became a question of how do I put all this out? Two full length albums? A double album? 4 EPs? Where I landed was one 15 track album (which will go out next year) and this 4 track acoustic EP to go out beforehand. I think that will serve these songs best."
Ambrosia wrote most of the material for The Enormity of Trees and the Essence of Rain during the 2020 Covid-19 lockdown. "Suddenly, I wasn't leaving the house for weeks and had all this time to tinker around in my home studio, cutting one or two demos a day" says Ambrosia, who at 26 now has two full length albums under his belt, with another on the way. "With no other surroundings but the same four walls of home, I was able to take a real deep look inward and tackle some emotions that had been thwarted off to the side of my psyche." The Enormity of Trees and the Essence of Rain is due out November 19, 2021 via Roon Boon Records.