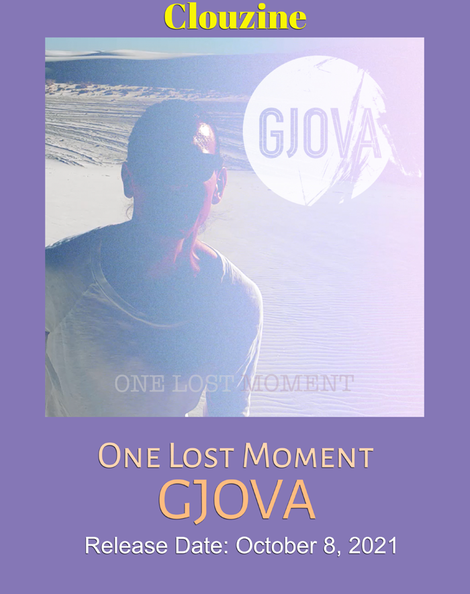 One Lost Moment is GJOVA's introduction to kickoff his debut album Northern Son. The uptempo song is an interplay between melancholic alternative rock and indie pop tunes. Driven by an expansive sound, the song breaks out in a big mid-tempo finale. One Lost Moment dives into the journey of discovering oneself and dying to the old ways of experiencing life.
It's about the moments of facing adversity, breaking free from it, and leaving it all behind.
American producer and mixing engineer Steve Evetts (Poison The Well, The Dillinger Escape Plan, The Cure) was responsible for the mixing and gave the song a big, deep, and warm sound that suits the song incredibly well. Collaborating with Steve Evetts is a teenage love story for GJOVA as Evetts produced records of bands that were the soundtrack to GJOVA's youth.
Label: The Window Music
Digital Distribution: CD Baby
LYRICS
Plan for tomorrow cause I'm a lie. Truth breaks within me cause I'm a lie. Honest words with a hollow smile. So cold, so predictable. These hearts so empty, so breakable. There is a story hidden. Right behind all dried wounds. Scars once reminiscent of a heart. So scrap your thoughts and take this world apart. These feelings won't go away as you won't stay. You will find your freedom so you won't stay. Your lie is the truth of what is killing me. So cold, so predictable. These hearts so empty, so breakable. And I'm drowning in your cold dying soul, in your dark bleeding heart. Truth lies in black hearts. And now I know we all are replaceable.
CREDITS
Music & Lyrics by: Johannes Formella
Produced by: Johannes Formella
Vocals by: Johannes Formella
Acoustic Guitars by: Johannes Formella
Electronic Guitars by: Sebastian Formella
Bass by: Sebastian Formella
Recorded at: Rekorder Tonstudio, Hamburg-St.Pauli, Germany
Engineered by: Hauke Albrecht
Synthesizers by: Michael Formella
Drums by: René Pablotzki
Recorded at: Studio Longboard, Hamburg, Germany
Executive Producer: Sebastian Formella
Engineered by: Siegmar Pohl
Editing at: Dying Lizard Tonstudio, Hamburg, Germany
Mixed by Steve Evetts at Omen Room Studios, Garden Grove, CA
Mastered by: Forrester Savell, Australia